I have been round a trial ground before and it is quite something to see good looking new plants that have endured the selective breeding process, survived the cull and made it out the other end.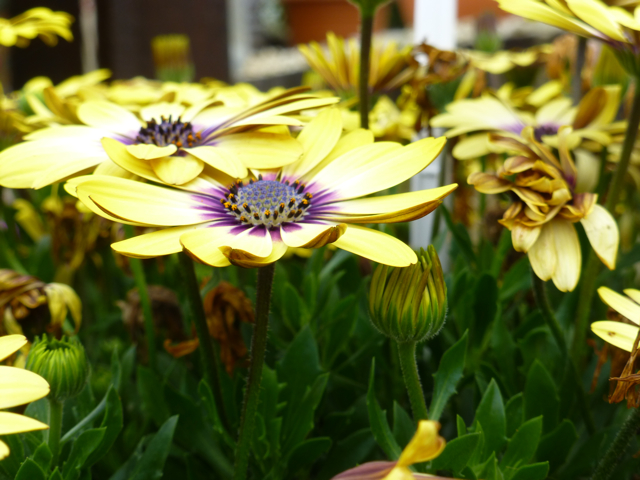 Two-fold amazement at these grounds in Adderbury, Oxfordshire. One because my old mate lives up the road on a dairy farm and I've driven past Ball Colgrave dozens of times without sniffing out the harlequin riot of plants behind the hedge straining to make it past the starting post and out into the retail world. Two, thanks to the invitation of Plant me Now, who sell plants so that you can do just that, I got a preview of a world of swashbuckling coleus, tomatoes the size of tennis balls, the newest heucherella raised from tissue culture and a little bit of an insight into the new plant breeding process. It takes many a year to get a new plant to market and it's no surprise to me to now understand Plant Breeders' Rights. Last Friday we got to have a look at the trial areas, all to ourselves before the grounds are open to the trade. These are the plants of the future and Plant me Now have already put their orders in for the 2015 season. So here is a preview from me of my 4 categories of ooh and aaah - this, incase you think I have taken leave of my senses, is somewhat akin to the Boo Hurrah Theory in Moral Philosophy. Only the Hurrah bit applies here. First is Best looking plant - awarded to Osteospermum serenity Blue Eyed Beauty - that is the image at the top of this post. Best looking man This is Tim Milward of Plant me Now amongst the outside trial pots.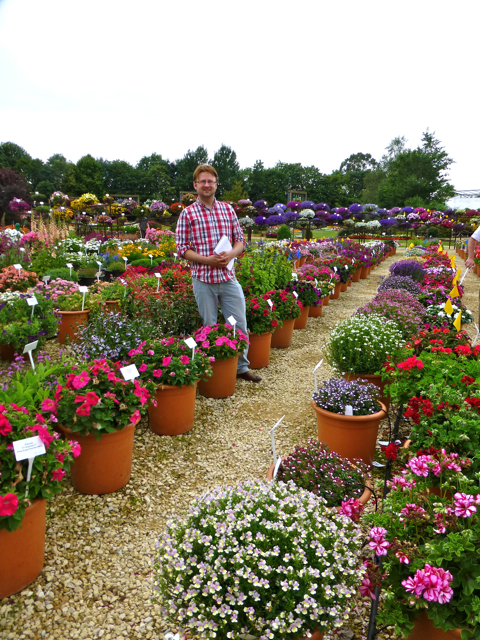 Coolest thing I would take home with me - Plant me Now have developed a selection of plants sown together into the same plugs to produce hanging baskets where cultural requirements and flowering , growth and performance are all compatible. These are called Trixi pots and I for one am just about ready to be converted. My hanging basket sneer is wiped. I shall be joining in with Trixi pots festooned from my house next year.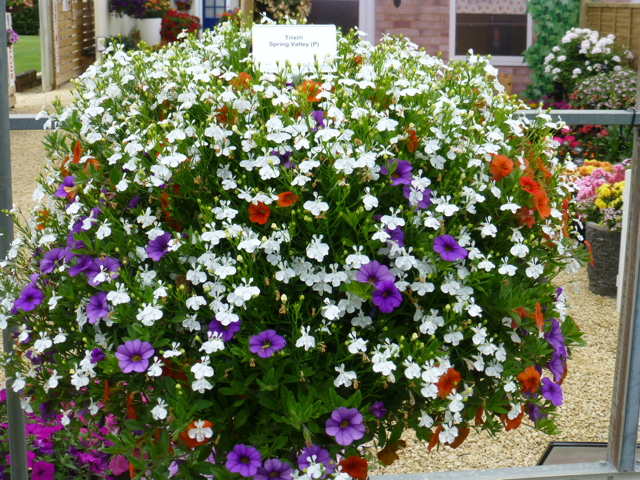 Mouthwatering plants of the Future - without a doubt coleus and pretty much every plant in this species being trialled in the big greenhouse at Adderbury. I am pushed to choose between Fishnet Stockings, Henna and Chocolate Mint - the Kong one just has the edge. I would like to fill my garden with these- elbowing the perennials and shrubs to one side.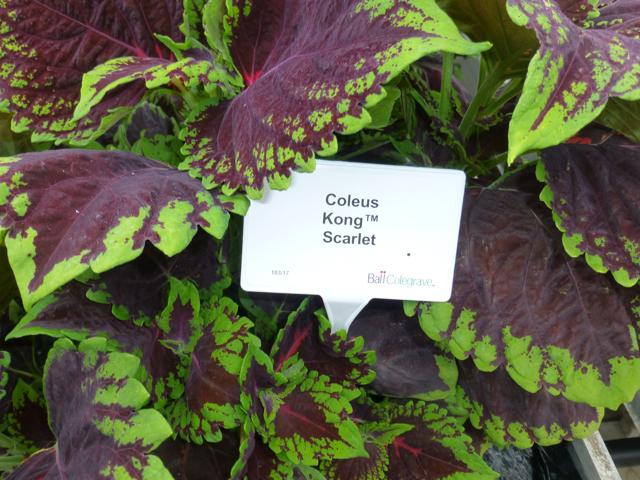 Check out Helen Gazeley at Weeding the Web for a dizzying plethora of colourful pictures and interesting prediction on the plants of the future.