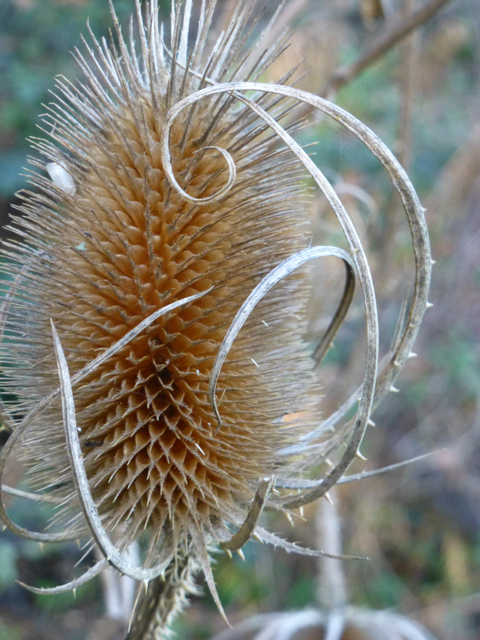 are almost over. Without looking at the man in the suit on the telly, who seems to know so much at long range, I can feel it.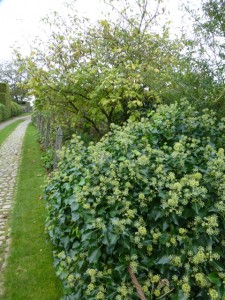 Winter is about to flee. From the standpoint of gardening right here, in our patch of garden, this is a worrying thing. Shifting clay and making new borders, the sands are running out for the amount of time left before we can move plants around and get new ones into the ground. It's a juggle as time is snatched between squalls of rain. I will write more on this another day.
But meanwhile, remove the selfish outlook from the equation and shake your mind back into the four months and there are things about those low light days that are entirely good and beautiful. Take the exuberant flowering of ivy. This rioting specimen is beside the drive at Piet Oudolf's garden.
Teazle heads, stripped down vine stems and the berries of the spindle are all as worthy of the drumbeat and gasps of pleasure that greet the first of the shy spring flowering bulbs.