Sowing into Sand and other total rubbish
Gardening for climate change
Posted by Catharine on July 24th 2023
Behold an early morning cluster of horti types drawn together by Garden Masterclass and the redoubtable Annie Gilfoyle. We are here to look at an experimental garden - the making of it, that is, and to learn about habitat creation, low intervention and drought proof gardening.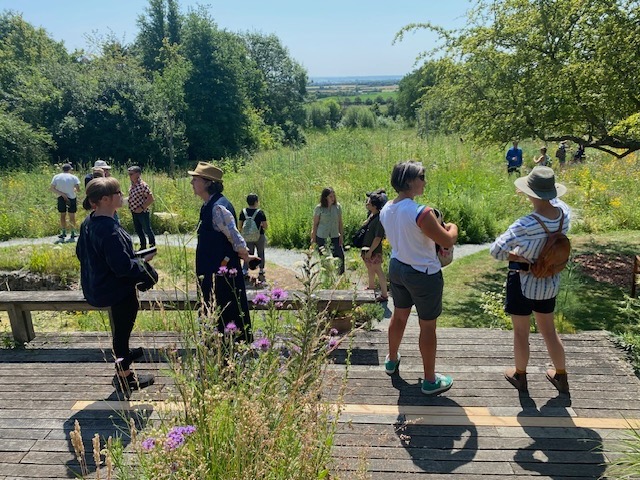 We are at John Little's gaff in Greys Thurrock., Essex. He is well known to anyone lurking about in the wings of the stage of horticultural change. A speaker both passionate and engaged, he has good knowledge to share from working in different areas of the gardening world.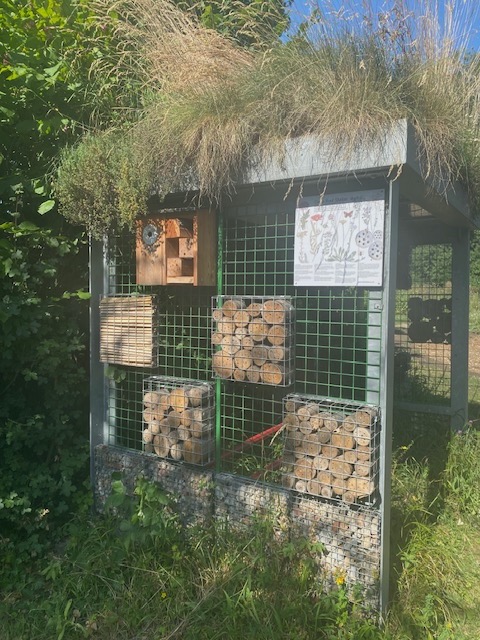 Green Roof is his company and he will sell you a bespoke bicycle or bin shed, complete with habitats for bees and other invertebrates. Here's one below and I think the sum of £5K was mentioned.
The first time I came across John he was managing the outdoor spaces of Clacton Pond Estate. He was doing this with the residents and for them, dispensing with chemical weed control and paring down the severe strimming regime. He was an early adopter of working an estate for its people. From this job, he learnt to put maintenance right up at the top and snapping at its heels, sensitive habitat creation. John is a supreme zealot for the solitary bee. Oh and as a side-menu this way of gardening gets right away from high end garden design: working in the public sector makes for a whole different way of budgeting and making a garden.
The particular lure of last Friday's GardenMasterclass was to examine the successful sowing of drought resistant seed mix into inert substrates . (And here we are parting company with the old adage of soil enrichment with compost) Of the substrates there were various menus: ground up builders rubble, pulverised sanitary ware of old sinks and cisterns, sharp sand scraped from the side of a road widening project.
Does it work? Do the plants make it through this 'hostile' medium? See some images below. The layer prepped for sowing has 150mm spread over the ground in order to fulfil quite a few different things. Choking off the seed bed below the sand or other substrate, it will encourage fibrous deep rooting and act as a mulch which keeps cool and damp beneath the surface. This cuts down on the need to water. Finally you can imagine the benefits for perennial roots in wet dank English winters. Fit for climate change.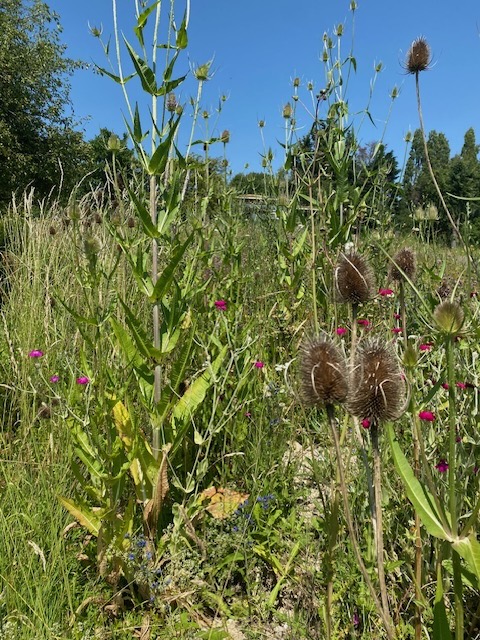 I'll list j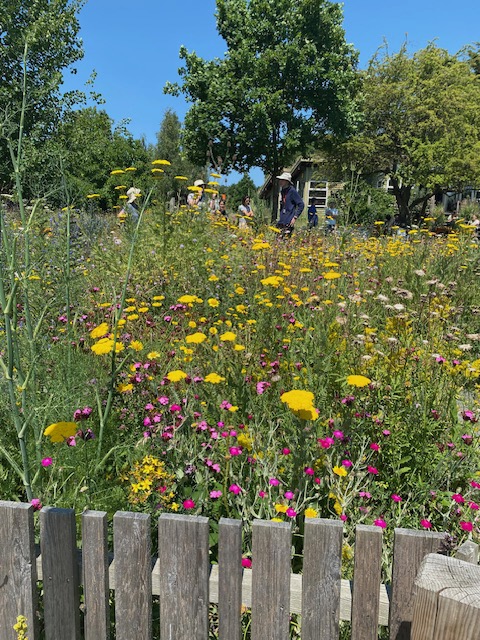 I will make a list of just a few of the plants that were growing in what was a glistering shining meadow on the hot summer's day: chicory, oregano, pinks, teasels, Vipers bugloss, scabious and the tall yellow yarrow.
We looked at experimental blocks of the different materials above and John said there was no particular preference for the plants. They had made good growth in all various mediums over quite a few years. He has been hard at the trialling for his green rooves which, once installed, really have to fend for themselves.

The icing on the cake was to have an entomologist, James, with us for the day, We started by looking through his moth trap and seeing moths resting in old egg boxes. He pointed out sand scrapes that would be attractive for solitary bee colonisation. See below - there is protection from the wind and minature cliffs provided for lonely colonisation.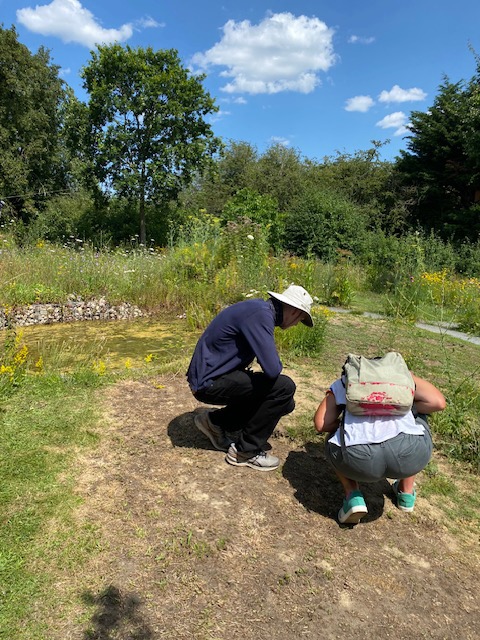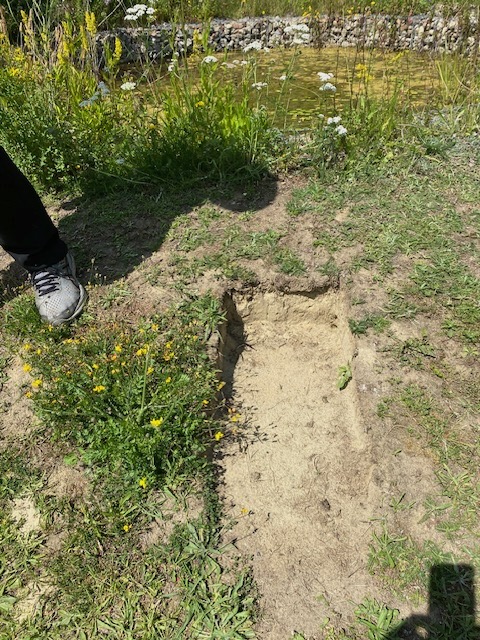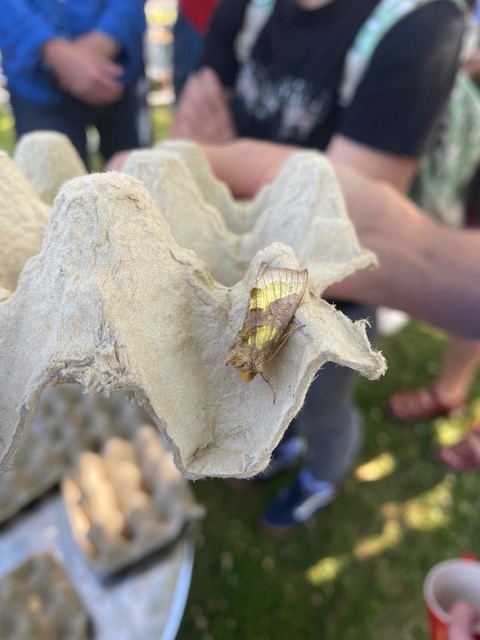 There was a very great deal to learn in our day's workshop but In particular, from James, the necessity to leave areas of decaying material round the garden for invertebrates.
Speaking of cake, the lunch was delicious. No baking images will appear here but I will share with you the acoustic wall and vegetable beds giving thought for food.