Most gardening books make me yawn. Soft focus, flowery pictures spinning fantasy – the veritable stuff to clutter a coffee table. "Planting: A New Perspective" by Piet Oudolf and Noel Kingsbury is off the Richter scale of such publications. It is a serious, wordy read.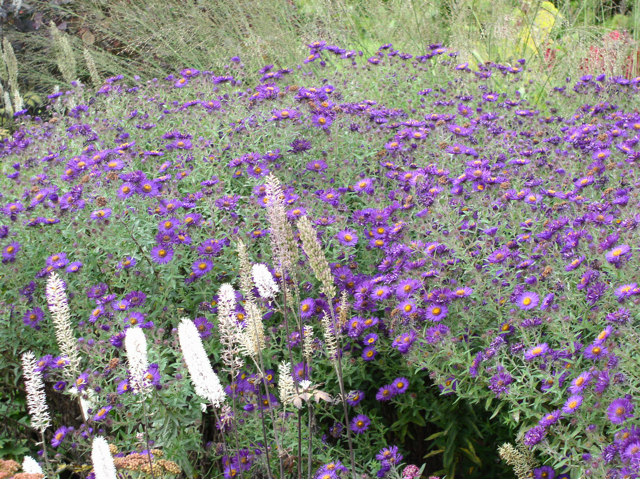 I gave up the book club and yet another piece of chick-lit in order to grapple, of an evening, with Kingsbury's prose. He draws on planting plans of Oudolf from the High Line in New York, Trentham and the Lurie Garden, amongst others. Forming part of his doctoral thesis it now and again reads like that. The excitement in the text is in the knowledge of understanding how individual plants grow, establish, seed and interact with their neighbours.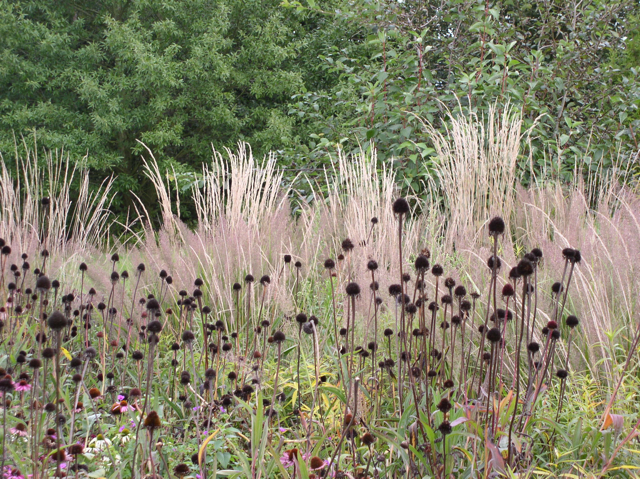 Kingsbury has several gurus, Piet Oudolf, of course but, amongst others, the Sheffield school of landscape. Hitchmough and Dunnett have become household names with the planting in the London Olympic Park. His remit is to apply knowledge of plant ecology to ornamental horticulture. To combine flowering plants in a naturalistic way. A backcloth of 'matrix' plants – grasses, salvias and other good performers support a cast of structural interesting perennials that rise above the mass and look good into the autumn and winter. The basic principle is to understand how individual plants perform – aggressive runners or seeders are named and shamed – the grouping of plants need to co-habit without out-competing each other. No substitute therefore for knowing your plant palette intimately.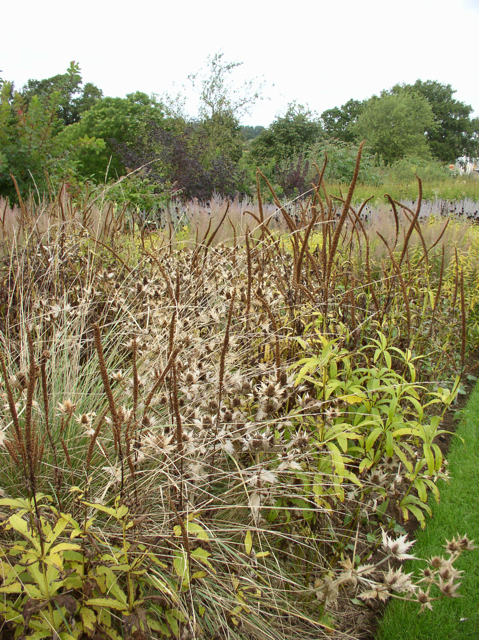 Maintenance, as a consideration, is paramount. The requirement is to have a sward that can be treated as a whole. An unskilled worker can then come along with a brush-cutter and raze the whole lot down mid or end of season. Indeed Hitchmough is an advocate of burning off whole patches of vegetation. This is radical and sounds like the Masai clearing areas of the Mara. But in the lull, early leafing perennial weeds are knocked back and so are early emerging annual weed seedlings. The timed scorching has no effect on dormant perennials and takes a swinging pop at the mollusc population. I've just got to the end of the book and my mind-set on planting methodology has been rocked sideways. I suspect I will begin to sideline roses and bearded iris. Planting in the manner advocated in this tome, goes with nature. Laborious primping, handed down from generations of gardening in the grand manner, is thrown out. The planting plans did make my eyes water but the clear charts of seasonal performance, more than compensated. And, best of all, at the end of the book a directory of Piet Oudolf specials. A definite way to shimmy up a few rungs in plant knowledge.