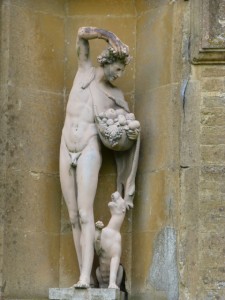 I have been very wordy of late and have run out of September's quota. October's has not yet arrived. In brief a minibus-load of us went west and cherry picked four gardens. The first: Rousham Park - rilled and the work of William Kent. The best kept example of the English landscape garden and, relatively speaking, undiscovered. It has an astonishing understorey of clipped laurels. A gardener told my mother that they spend the whole month of October hand-clipping them. They lift all their dahlias too and have the best cutting garden I have ever seen. The ration is 3 images per garden. The critique will follow later as three weeks away from flowerbeds and computer beckon. Ruminating and blisters en route to Compostela.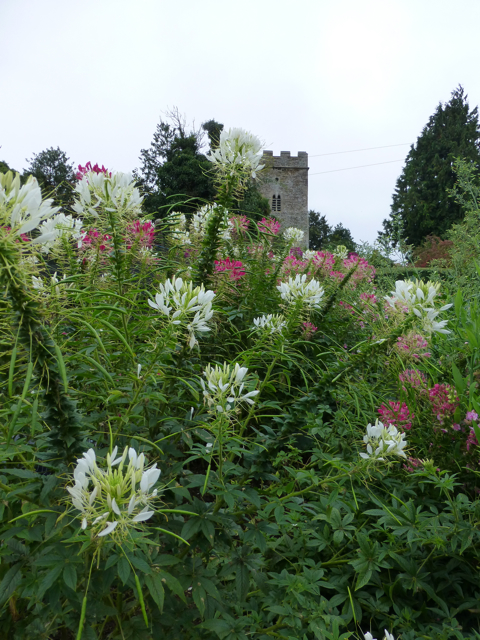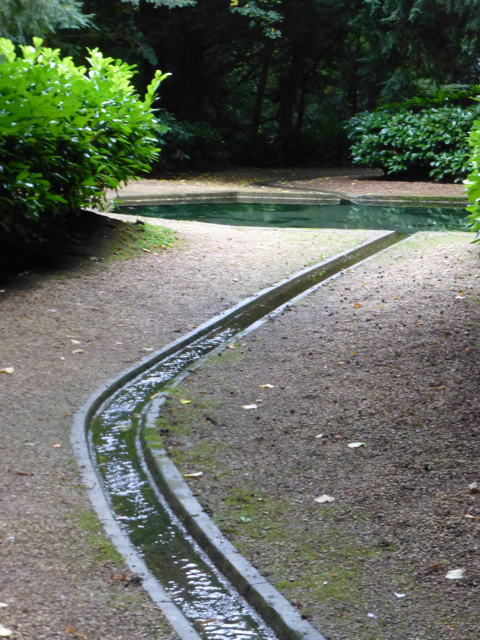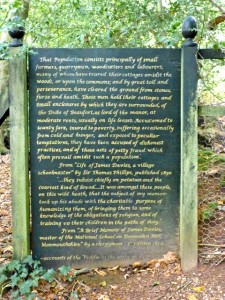 The Veddw next, in low light with the air holding water droplets towards the end of the day. We are in Wales now, or practically. Skirmishing border country up hairpin bends. A garden with an incredible view with a bowl of trees overhanging above and a feeling of introspection given by the sharp defined enclosed spaces and the reflecting water. Thought for a moment , when the ghosts of the past fled, that I could be in the audience of a play directed by Lyubimov. The garden runs down the hill from a high corner where the gate holds this inscription. This is a place eked out of the hill. At the top are stones carpeted in moss, a lightly traced path through periwinkle. Below it the water makes a loud noise but you have to hunt it down. The view entranced. The gardens rooms are not that big and I hurried away from my co-trippers so seek atmosphere on my own.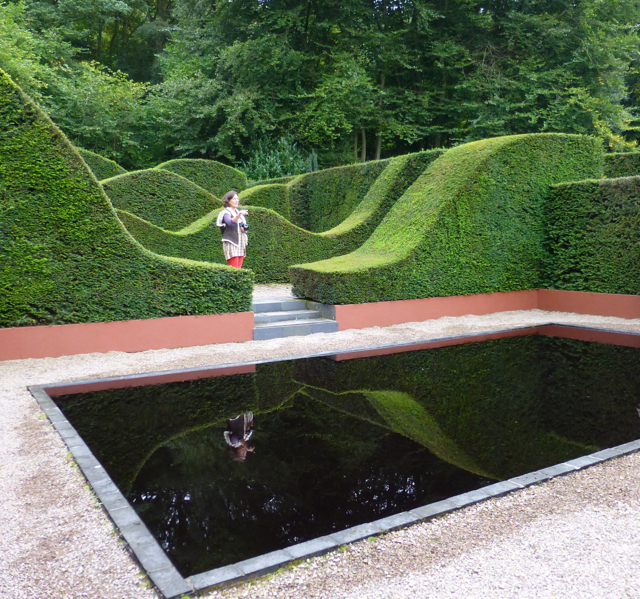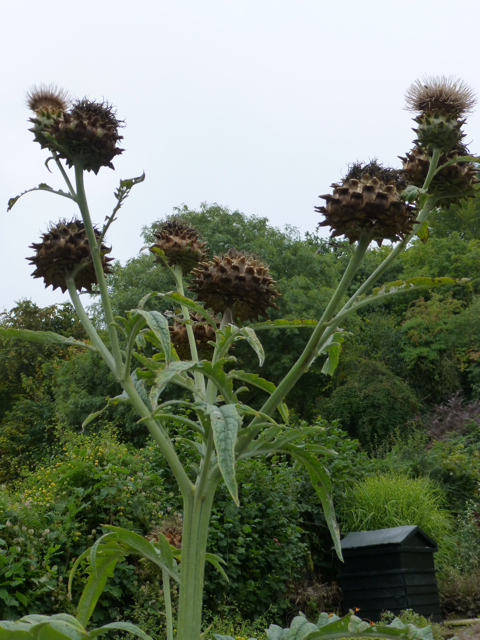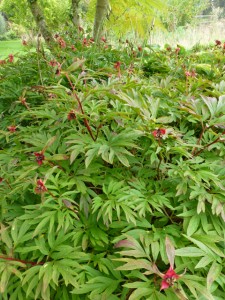 Abbey Dore Court for breakfast, or just after. I think we were in the Golden Vailley, though I may have imagined this. Mrs Charis Ward like Anne Wareham before her and Sir Roy Strong afterward, protested that she was not a gardener. This lady puts on her website that the telephone will not be answered between 9 to 5. That is when she is gardening. What then is a gardener? For whatever reason the denial, this place is an A Level in advanced gardening. It's full of plants the like I've never spotted before, or unicorn-like, glancingly familiar from a rare description or photograph.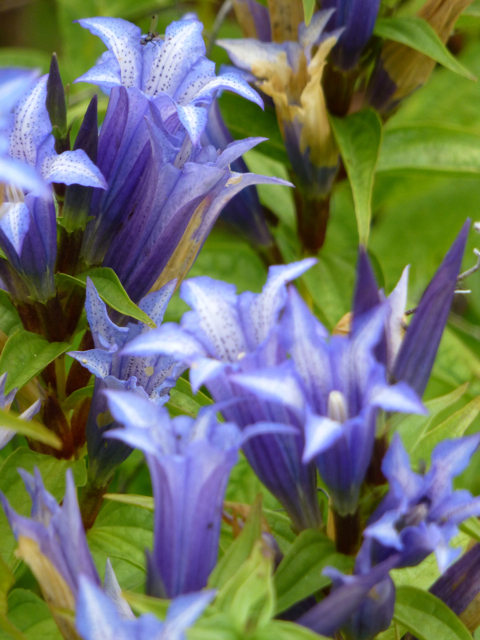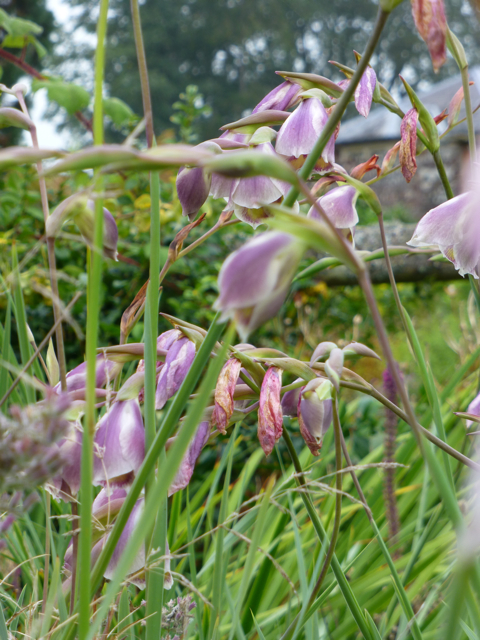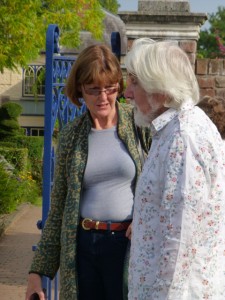 The Laskett was last and was a banquet if Abbeydore was breakfast. There was the possibility of a surfeit of lampreys but Sir Roy greeted and talked to us and helped us avoid them. This is garden making to the enth degree but we were given the story and it made sense. I think there has been some rancorous exchange with The Vedww above - but remember this is skirmishing country. The Draftsman's Contract came to mind and so it should considering that Sir Roy's late wife was a set designer. There were so many bits to this garden, that there were some that i did not like - the overall effect though was glorious. And if anyone has actually read right through this, click to the bottom to see the equivalent of room service in our Chepstow hotel/pub. It was not taken up by the ladies who lunch, dine and visit gardens for a multiplicity of reasons. Beer Pong? What is that?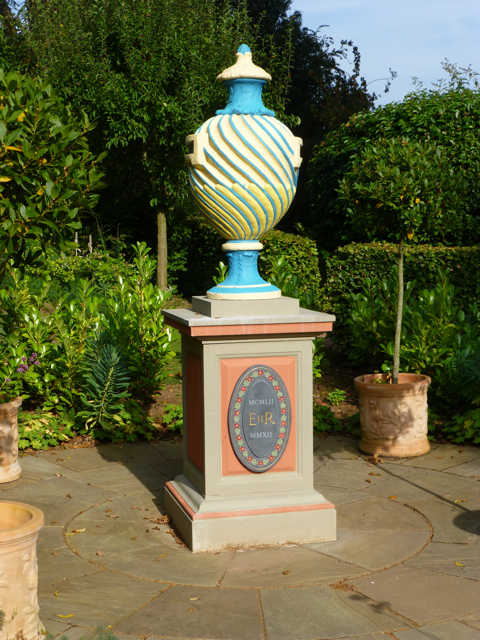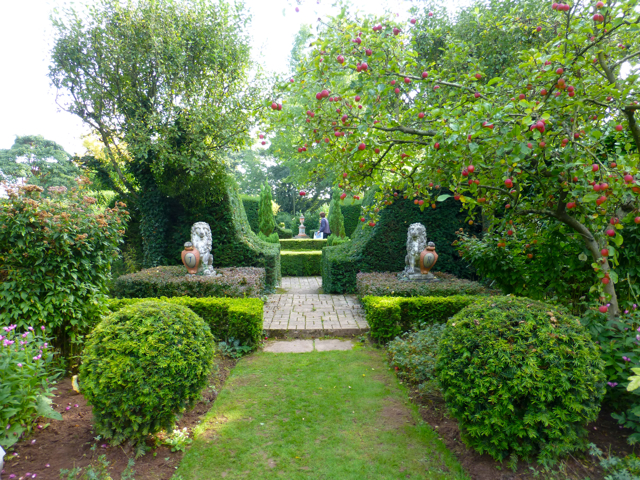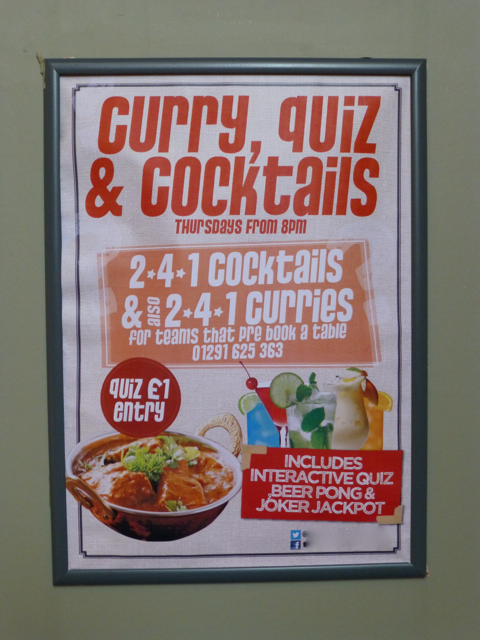 ENDS