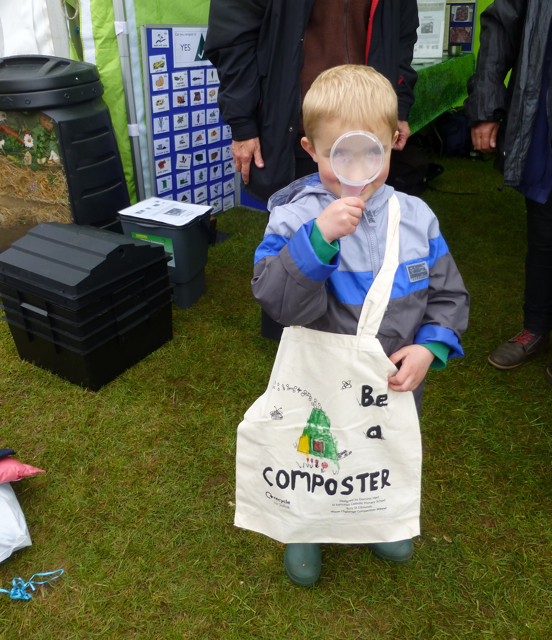 My new volunteering role is Master Composter. So what is exactly is that? Master Composters are trained by Garden Organic and then unleashed by their local councils to go and tell people about making compost. Why would you want to do that? We stood in an industrial sized shed watching the green waste lorries back in and spew their contents on the ground. The ghost of my younger self sat on my shoulder and asked me this question. The answer is simple. I am a garden designer and I love plants and if my customers are not on board in getting their soil right, their growings will fail and their interest wane. We had a gardening competition when I was at school. Packets of seed were dispensed and a sunless plot under mature sycamores allotted. It put me off gardening for years.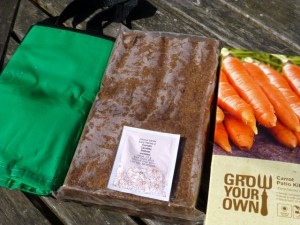 If it does not work, the gardeners of the future will walk. Check out this cheerful pack for growing your own carrots. The kit was simple - supply of seeds, bag and something that looked like freeze-dried coffee. I rehydrated the stiff brick, sowed and put it amongst my other pots. Surrounded by basil, potatoes in a bag, lettuces and other small crops in pots, only the carrots failed. This is a big turn-off. But what can you expect when the growing medium supplied looked like chewed doormat? Christopher Lloyd's mantra - or one of them- was to spend as much money on the hole as the plant. And so to compost. Better still, there is no financial outlay here, just mindset and minimal organisation in slinging the kitchen peelings into the heap. Food for thought and your plants. Feed it to your allotment plot, mix it with sharp sand and leafmould to make potting mixes. Dig it into your soil.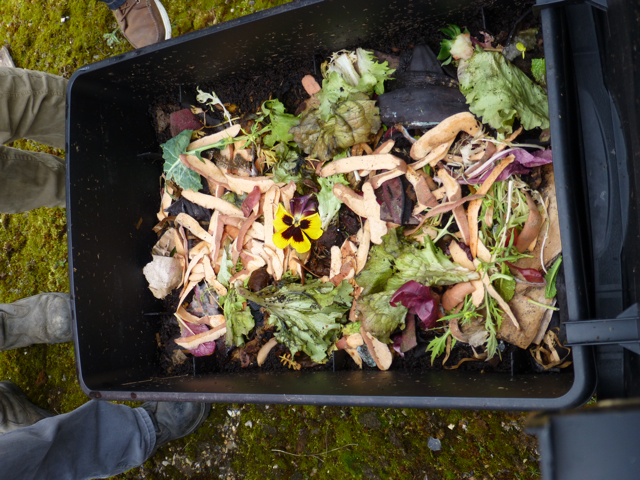 On our training day we spent time on simple cold composting with a balance of brown and green material. But then we got a look at some different ways of composting material. Wormeries - brilliant for small gardens and keen mini-beast spotters and a new hot box which can take food leftovers and produces compost in 90 days. This would be a good way for a primary school, for instance, to deal with food waste. I have put the wormery on my christmas list as it is the perfect way to explain the link with recycling and returning materials to the soil. And I have got my own mantra now too: compost is cool.