"The best garden in Italy? Undoubtedly Ninfa" whispered the olive oil taster.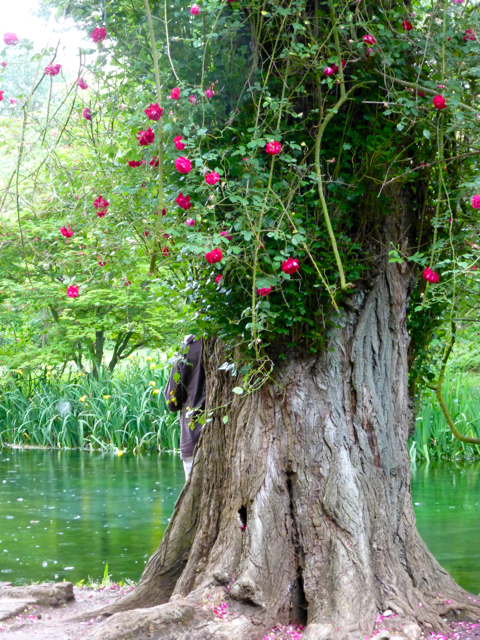 Set out of the way in dusty ravine country about an hour outside Rome, it is not easy to visit. Preserving the place from the trample of footfall, it opens only on one Sunday per month.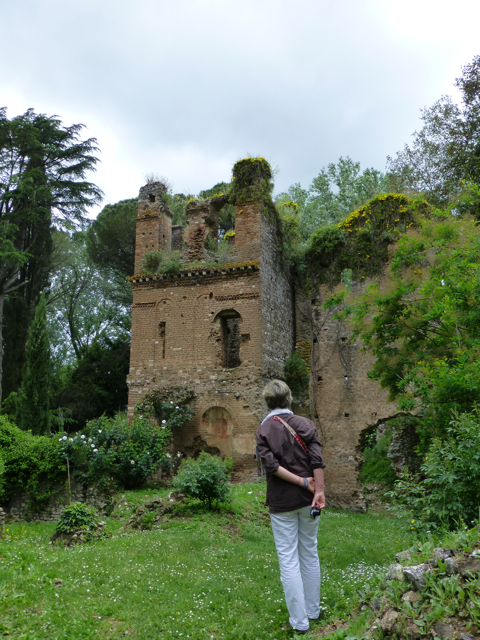 La Ninfa, when you get there, is unbelievable for the romance of its site. A rock outcrop lowers above and a rushing watery valley forms its spine. The bones are given by the ruins of a 14th century village and the flesh by plants of exuberance and size. Roses in particular which fill the air with scent early summer and ramp upwards and climb sinuously over old buildings.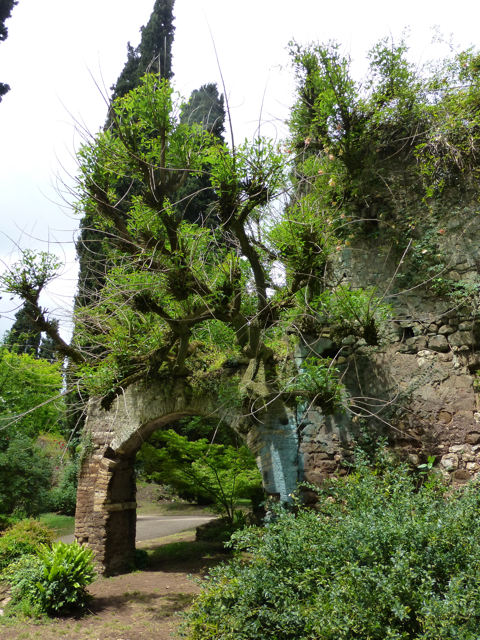 The village houses are long abandoned - backing the wrong pope brought down the strength of papal military might, way back in the 14th century. Later the area was made uninhabitable by malaria. The land remained in the same family for 800 years but the garden was a response to Mussolini's dictate that Roman style gardens were the way to show appropriate patriotism. You know the type: statutes, grottoes and topiary - lots of it. La Ninfa was made at that time but is very different, even subversive and I can just imagine Ada Caetani, English wife of the owner, reaching for the rose catalogues from back home and ticking the lists for the biggest and best scented ramblers and climbers.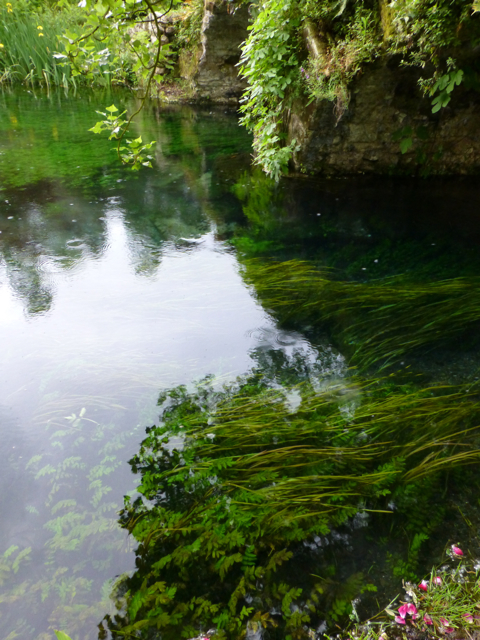 La Ninfa means nymph and the Oxford English dictionary defines the word and the ethereal nature of this garden perfectly: "a mythological spirit of nature imagined as a beautiful maiden inhabiting rivers, wood or other locations". To visit - www.fondazionecaetani.org