will soon burst into the stampede of wildebeest hooves.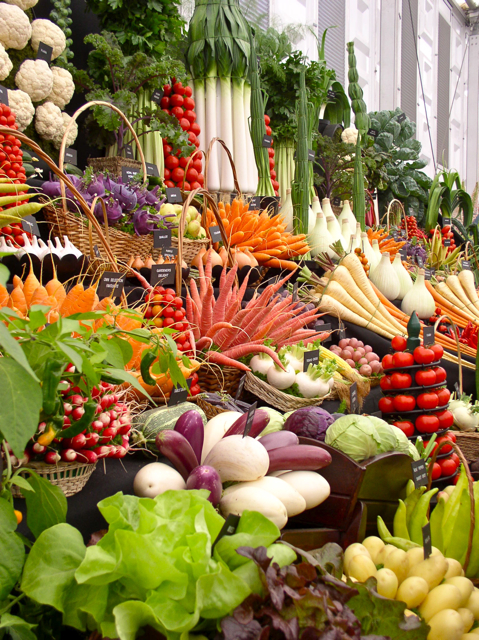 Whatever anyone makes of this flower show at the tippity-top of its genre for head turning, celebrity spotting, product pushing and hat wearing, there are good answers to why bother?  Why  track it by telly?   Why get tickets  and jostle with the crowds made up of people that are always taller than you?   Why read the weight of copy churned out in newsprint? The secret is that amongst all the razzmatazz and  hordes there are two magnets.  One is that it really is horticultural - this may get tugged a little askew for the odd outbreak of plasticine but the rafts of judges take their specialist duties very seriously.  See below the Carnivorous Plant Judges weighing the merits of the sarracenias.  And then the tiers  of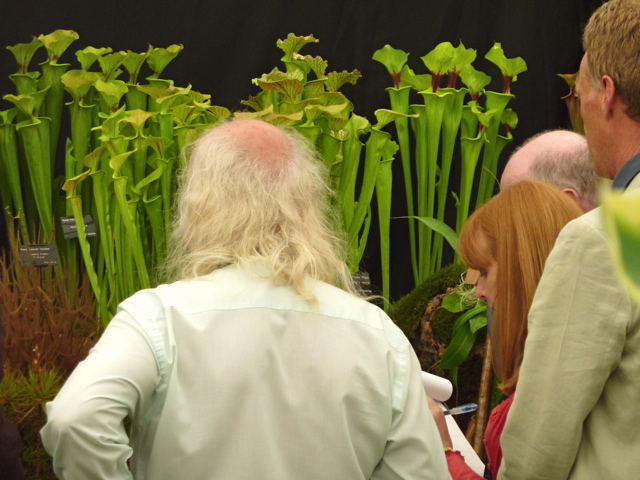 delphiniums and lupins in the Grand marquee are always there  looking on like debenture holders.  As for the vegetables tied up and displayed like Edwardian puddings - they are show-stopping.  Curds of caulis, leeks like hats, parsnips with bullwhip tails. Magnet two is provided by the  gems of good ideas to carry away and ponder on.  You may not want a whispery Dolomitic garden like this, but may come away just a little entranced with moss.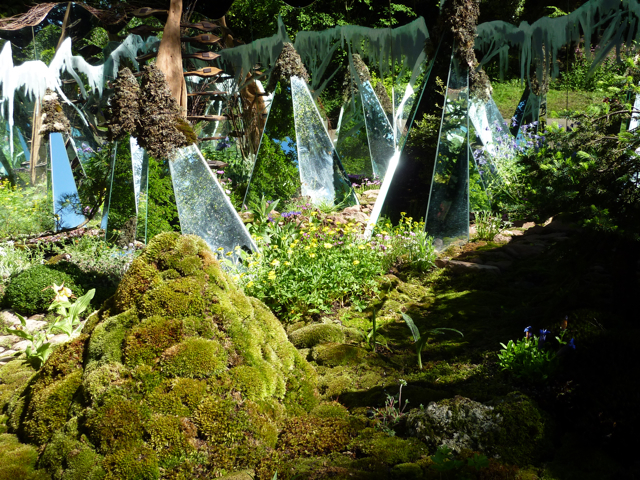 Over past years there are 3 gardens that have scintillated, resonated and stopped me in my tracks.  Arabella Lennox Boyd's 1998 garden was of muted  dark green and white, shot with small amounts of blood red, Christopher Bradley Hole's gabion and iris garden, 1997, was truly pared down.  So too was Dan Pearson's  flowery mead in 2004.    In the middle of all the super abundance you can still  learn that less is more.