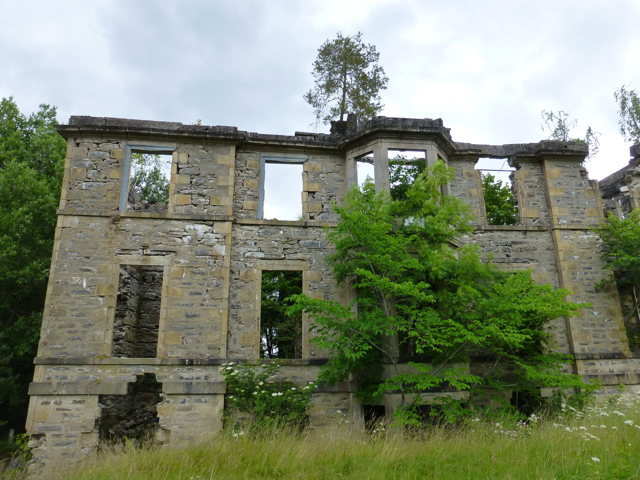 The wonder of Guisachan lies in the stone husk of a large house set in  mature parkland.  Mighty specimens of wellingtonia, beeches and limes pepper the fat valley.  The horse chestnuts are free of leaf miners and a heavy crop of lichen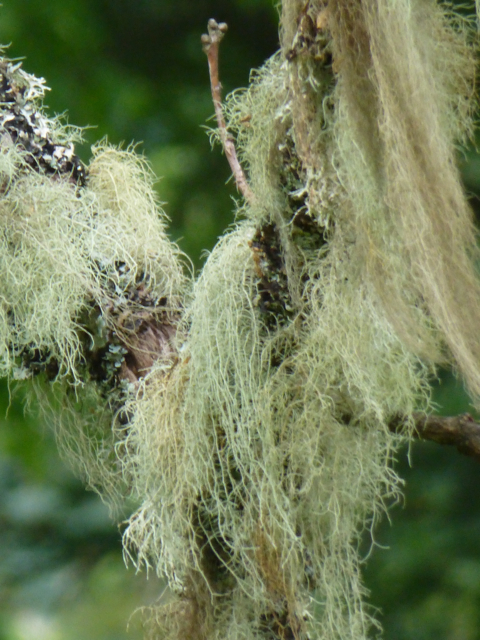 beards and festoons most branches.    The  trees march right down to Tonich, the model village,  half way between the house and Cannich.   The ruins are 12 miles due west of Loch Ness.
Guisachan originally belonged to the Frasers of Culbokie.  William Fraser, 1st of Guisachan and  second son of the fourth Lord Lovat, was granted the lands by his father.  He was killed at the battled of Blan-nan-leine (also known as the Battle of the Shirts) – a horrifying and bloody battle fought between the Frasers and the Macdonalds in 1544.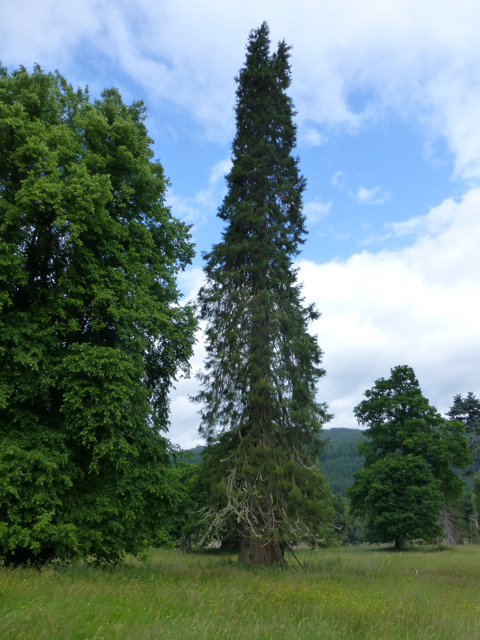 Fast forward to a dinner party in 1854, with Parliament in recession and Gladstone's grandees re-grouped  north of the border for  their sport.  Stag, salmon and grouse.   Tartan is all the rage in the shadow of Balmoral, recently purchased by Queen Victoria.    "If anyone gave me £60,000 for Guisachan I would sell it tomorrow."  Uttered by William Fraser of Culbokie, owner and perhaps after a glass of port or two.
"Done!"  came the  voice of Sir Dudley Marjoribanks from the other end of the table.    William Fraser singled  Marjoribanks out the followinng morning to say that his offer  had been in jest.  Could he be released from the offer?   "No! a gentleman's word is his bond".
The sale went through and Marjoribanks, member of Parliament  and raised to the peerage in 1866 as Lord Tweedmouth,  built in earnest.  Dairies, stables,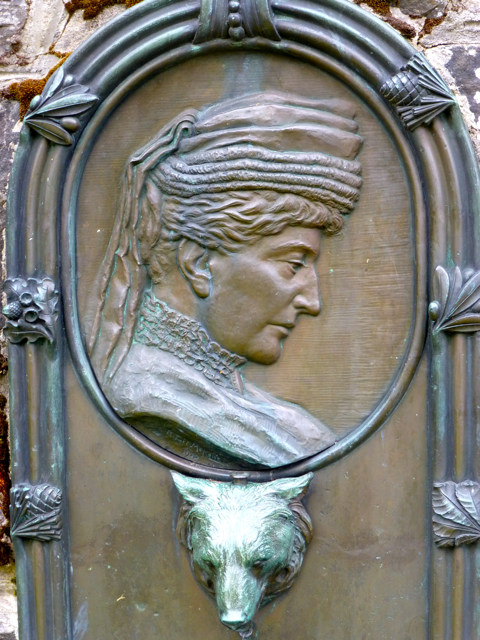 home farm and of course, the house.  In that era of bible-heavy social improvement,  the crofters were rehoused  down the glen in Tonich,  built specially for them and with all mod cons.    The drinking fountain in the village is a high monument to philanthropy.  Once a year the crofters would return to their ramshackle former dwellings and keen for the loss of a way of life.
Forget the eerie emptiness of Loch Ness;  this is a magical place to wander.  With thanks to Donald Fraser and his small tome "Guisachan – A History."