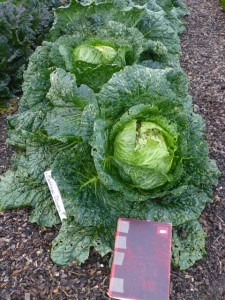 A banner for a recent lecture read: "The Daffodil – The remarkable story of the world's most popular flower". These floral popularity stakes are bemusing. Without a doubt you might single out the peony, tulips and certain roses. But the daffodil? I can count more customers than I have toes and fingers who have asked me to leave yellow out of the planting scheme. It caught my fancy , this lecture on a a plant that I rather tend to hurry past and shun. Drawn in by the notion of catching up with Dr Noel Kingsbury, plant guru and author of this year's 'must read' for the gardening intelligentsia. "Planting: A New Perspective". Attempts to get a place on his talk "Plants – The Rabbit's Eye View" have so far flopped – either Dr Kingsbury is high in his stronghold near Offa's Dyke or, when randoming out in the wider world he is mobbed by his fans, or botanising.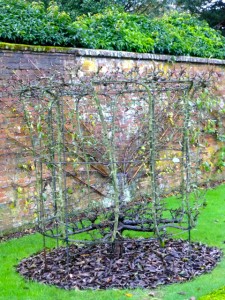 I drove rather a long way to get to the daffodil talk, past polo uplands of Cowdray Park and the lowering walls of Petworth Place. West Dean, the venue, was a double pull for the talk. An enquiry about the carpet with the footprint of the wolf hound woven into it was crisply put in its place: "that is in the private state room". Leave the carpet to one side and concentrate on outside. The grounds are oooh and aaah. West Dean has a perfect setting below a cleavage in the Downs. A lovely place where you can see cabbages the size of hen-coops, fruit trees trained as crinolines, moulded hedges as if turned out of pudding basins and hot houses spic and span.
Immaculate with a capital I. In thoughtless distraction, I threw a banana skin out of the car window and instantly stoppped to retireve the splash of yellow on the tarmac. That brings me back to the daffodils. They came from Galicia and unlike the usual sun-loving bulbs of Anatolia, these like the rainy Atlantic climes. They are not British natives and they never go dormant. All this in the first few minutes of a truly action-packing lecture. I had not realised that Dr Kingsbury had had time to write another book but he has – this one is called "The Daffodil: Discover the Remarkable Story of the World's Most Popular Spring Flower". Well, that definitely hones the popularity field down considerably, even if it is a bit of mouthful.
Kingsbury is a prolific writer and has a mass of horticultural interests. Find buried in his list of published books one from 2009 "Hybrid: The History and Science of Plant Breeding". Now I know I am fast turning into a desiccated stick for that title makes me drool. For the narcissophile, the tome mentioned in the para above this, is the one.