My last garden visit was to Houghton Hall, Norfolk.   It turned into a wordy splurge.   Now we are in August and life is too hot and short.  Instead I give  you 9 or 10 good gardener's eye reasons to visit Audley End near Saffron Walden.  The house will still be there another time round but look out for these: 1.  Topiary to make your imagination run wild.  The curlicued barbican of yew hedging has the servant's wing embedded in it.  Round the back of the house you will see how the baroque hedges start out as fledglings.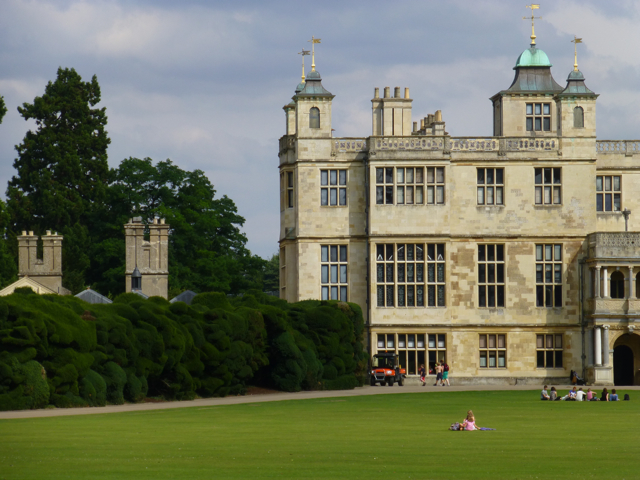 2.  A parterre of annuals - excellent for butterfly spotting.  Beyond this take a look at the training and pruning of the old shrub roses.  You will spot useful tips on tying in these types of roses that flay ungainly if not attended to. 3.  The biggest plane trees that I have seen in a long time.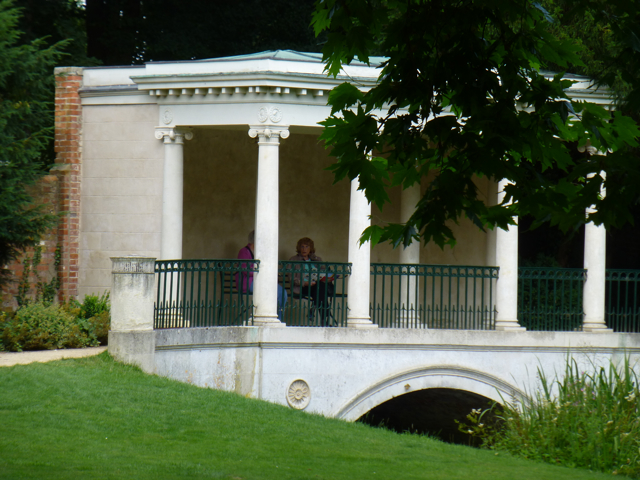 4.  Tea-house bridge.  Here is the place to keep out of the rain, play cards and drink tea. 5.  9 acres of walled garden with a serious collection of espaliered apples and pears.  Old and healthy cultivars - Black Worcester and Doyenne du Comice, for example. 6.  Mown paths through seeding tall grasses - run through barefoot.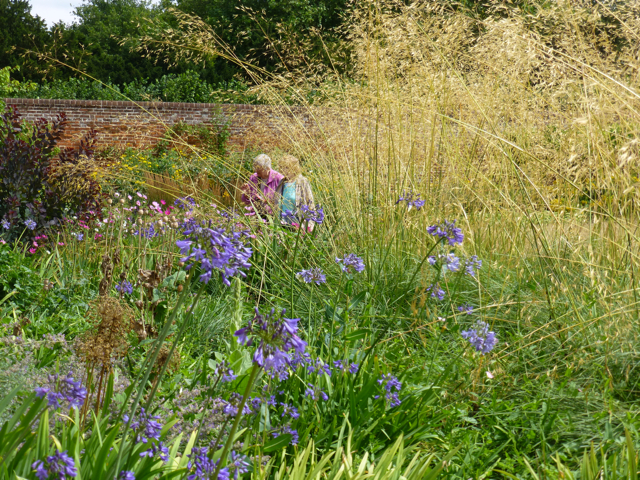 7.  A mushroom house.  No serious garden is complete without one and perhaps more curious than this is number 8 below. 8.  An orchard house - seek out this experiment in growing fruit trees that are restricted by growing in pots with no base, in turn planted in indoor raised beds. 9.  A chestnut tree that has been layered (ie branches pinned down) to make a weeping hiding place.
10.  The industrial architecture of the old boiler house.  Evocative memories of life before the First World War knocked out the legions of staff who  stoked the fires,  pruned and picked  the fruit and packed  the hampers to send by train to London when the family were in residence up there. So visit and be amazed.