Here in Suffolk we are getting a garden ready for a wedding this September. It may come behind the cake, the frock and the marquee but any keen gardener will want their patch to look perfect. The budget for this end of the party will be minimal and so how do you plan for this? Here are 10 key tips: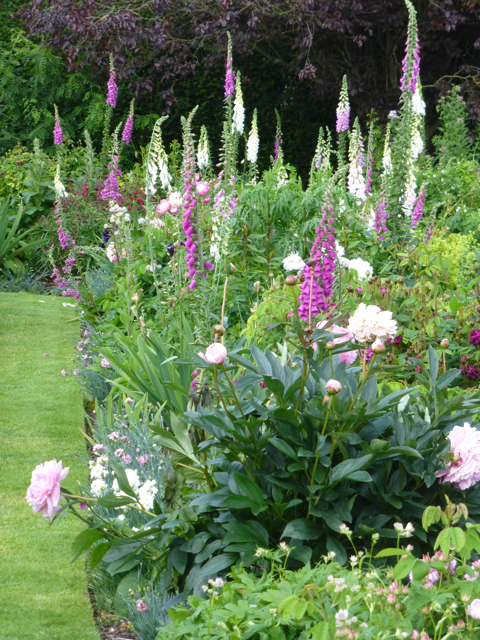 1. As soon as the wedding day is in the diary, get planning - working back from the chosen date. Nothing is instant in the plant world. (except hire of large plants in pots - certainly expensive and a subject for another day). [caption id="attachment_2937" align="alignleft" width="300" caption="fill gaps in the flowerbeds"]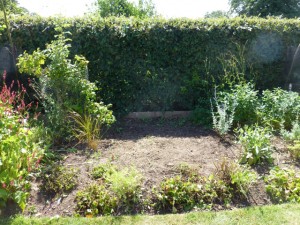 [/caption] 2. Start by looking round the garden and making a note of strategic places - what places will be in the sight-line of guests? Will that bed be in the near or far view from the marquee, the car park etc? 3. Research what will be in flower that month. What you will find is that most shrubs and perennials, even if you buy big and expensive, will spend year one getting their roots down at the expense of top growth. Do not despair, this is where annuals come in. 4. Make a note of the mood and atmosphere of the wedding and the colours that are going to be used. Then reach for a seed catalogue of annuals and make an order. Your range will be from claret faced sunflowers to green flowered bells of Ireland - and everything in between. A short list of favourites follows at the bottom. [caption id="attachment_2938" align="alignleft" width="300" caption="germination in pots"]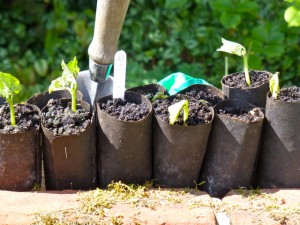 [/caption] 5. Take trouble over sowings. I recommend that you sow seed into pots and keep a proportion to sow straight into the ground as at 7. below. Keep sowing successionally - every 3 or 4 weeks so that you will have some plant material at flowering perfection. A very rough rule of thumb from the seed houses is 12 weeks from sowing to flowering. This will be much shorter in high summer - call it 8 weeks. [caption id="attachment_2939" align="aligncenter" width="480" caption="Anemone for Spring"]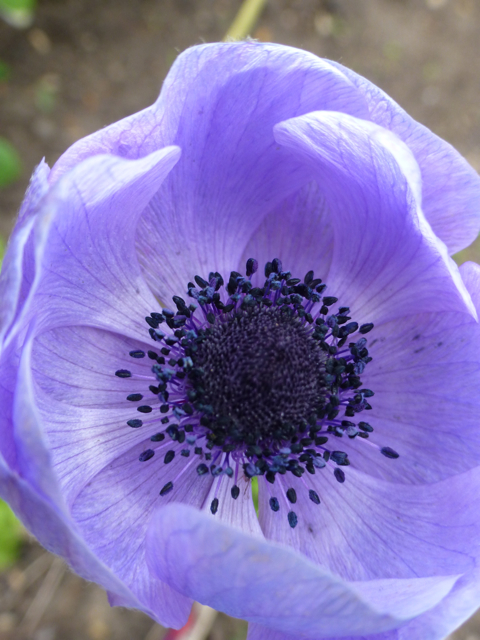 [/caption] 6. Spring weddings will have the added boost of a range of bulbs that, with 6 months warning, can be in the ground and will give an eye-catching performance. Anemones are useful but best value will be tulips, but cover your back by ordering from the early, mid and late season tulips. The weather can play tricks on timing. 7. Summer weddings can get a lift from delphiniums, late alliums and foxgloves but bear in mind the exact timings. Foxgloves add height as will growing sweetpeas up tripods.
8. In the same way, weddings from late summer until the cold frosts can get a blast of colour from dahlias. These come in practically every shade or hue under the sun. Bought in as tubers in the spring, they get potted on and get bussed into gaps in the borders a week or two before the deadline. Feed them Tomorite regularly once buds appear. 9. Annuals - Direct sow into well prepared ground. Mark out patterns on the ground with sand and sow the seeds in situ in blocks. Go for paisley patterns to keep away from a regimented blocky look. (this is as well as sowing into pots) 10. Keep picking and picking. This will promote continued flowering. Same goes for the dahlias. Retard flowering - if the plants have got ahead of themselves and threaten to flower and exhaust themselves early, pick off the buds. The urge to flower is very strong and this treatment can also be given to certain perennials to keep the display going - Alchemilla mollis, cranesbills and catmints will all respond well. A short list of favourites: Nigella damascena like Queen Mother's hats, Molucella laevis - pure green flowers, Salvia farinacea - true blue, Ammi visnaga - uber cow parsley and Scabiosa atropurpurea Black Cat which makes a blood-coloured pincushion. I also have to sneak Matthiola incana (night-scented stocks) in - the plant looks like nothing but the scent released at dusk is unforgettable and lovely. For the September wedding we have added vegetables: Ruby Chard with vermilion ribs and runner beans up beanpoles for the intense green leaves and red flowers. Seeds are a very cheap way to be inventive, with 20 dahlia tubers the budget comes in under £30. Not bad with all those other bills to pay.