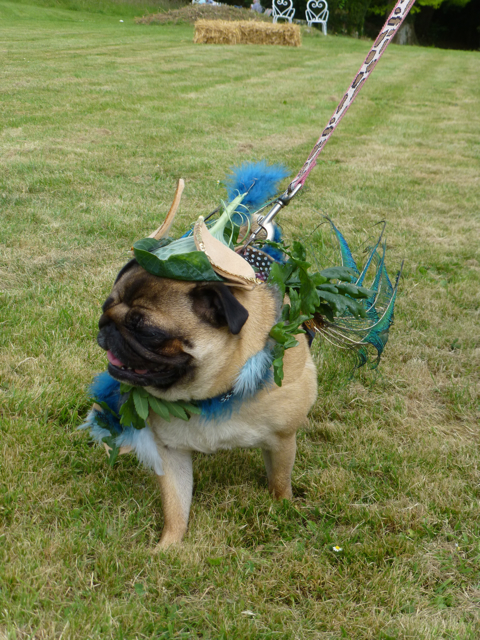 Yesterday we drove up to Norfolk to a pug tea party in the grounds of Wood Hall, Hilgay.   This was laid on by   PDWRA – the charity for rescuing and rehoming pugs.  They run regular Garden parties in the summer months.
We had no idea that there would be a fancy dress theme so our pug, Keith won no prizes.  Below I am posting a few pictures of delicious pugs in sparkly outfits.  There was even one kitted out as a vacuum cleaner.
The tea party, for which the price of joining in was a cake or plate of sandwiches was pure pug heaven – a paddling pool and sprinkler system were on tap under a shady hedge to keep any pug in danger of over-heating cool.  There were loads of games – quickest to eat the sausage, pug most tolerant of being spunged down, musical pug with brass band back up and the inevitable fancy dress competition.  We came away empty-handed but ate loads of pug cupcakes and laughed a lot.