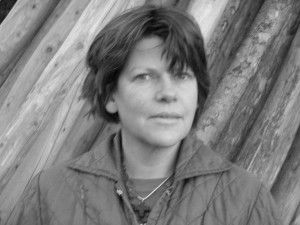 I have had a long affair with plants. My grandfather had his garden designed by Christopher Lloyd, and as children we were reminded of this frequently.
Several decades back we came to live in Suffolk and I joined a nursery as an unpaid assistant – bulbs past sell by date, traded for time. That nursery, now gone, specialised in woodland plants and with visits to RHS Floral Halls and to set up at Chelsea, was a good starting place for accumulating plant knowledge.
From that beginning I studied Landscape Architecture at Greenwich University and advanced horticultural subjects at Writtle College, Chelmsford. The first instilled a careful reading and understanding of site strictures and advantages. The second took into my designing the whole question of horticultural possibility and all those tedious maintenance considerations.
The love affair mentioned above extends to anything to do with gardening – history, design, materials, right through to plant ailments. With this hat on I write about gardens for two websites: IntoGardens and ThinkinGardens and for the Guardian garden blog as well as being the garden correspondent for the local magazine "Essential Suffolk.
PRACTICE
My practice is concentrated in Suffolk with incursions to Norfolk, Essex, Sussex and most rare of all, London. I like my customers to be within reaching distance. Country gardens tend to be quite large and often we stagger work in stages over quite a few years. It is good too to be able to check on plant establishment.
An additional bonus is to be able to source a large percentage of plants from nearby nurseries and to recommend local craftsmen.
The ethos, is to put people in the shoes I had on when we first came to Suffolk. That is, arriving to a new sizeable-sized garden and not knowing where to begin. Hedges may have gone crazy, saplings seeded and hidden views be there to retrieved. There may be boring things to attend to: soil, drainage and so on, but that does not halt the design process.
To this end, there is often a coaching element in my designing. The aim is to get everyone involved in the plant and material selection and to steer towards what is compatible with the site and the soil.
Quite frequently a design project starts out with a commissioned report on the state of the site. It is really good that in a garden, there are several different scales of expenditure. Smaller wallets can buy smaller plants, be patient and grow them on or sow from seed. This can be done in tandem with a planting plan.
What expectations do you have from your garden? I can undertake any of the following.
Surveys
Consultations
Master planning
Planting plans
Vegetable gardens and orchards
Woodlands and spinneys
Restoration and renovation
Initial site visits are free (with petrol charge over 30 miles round trip).